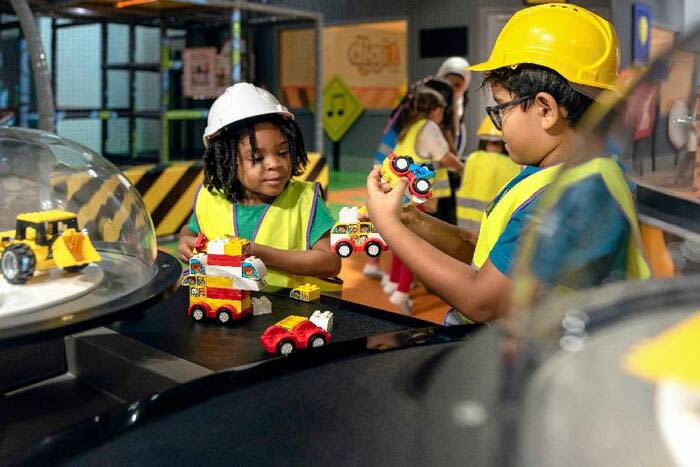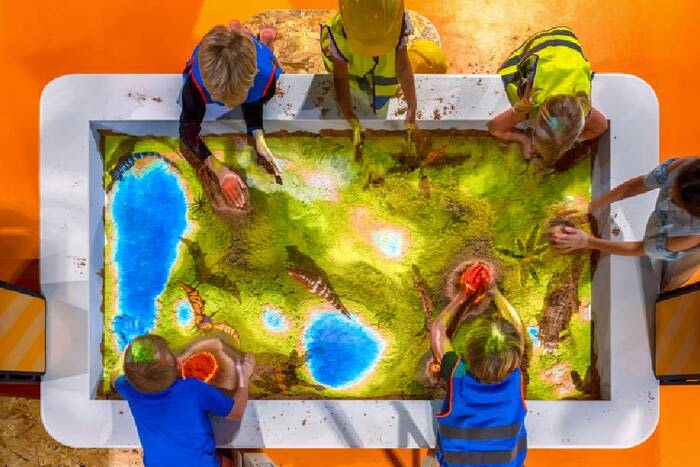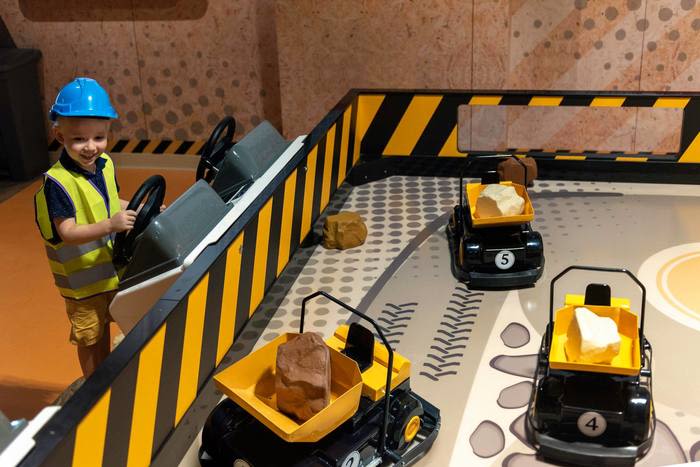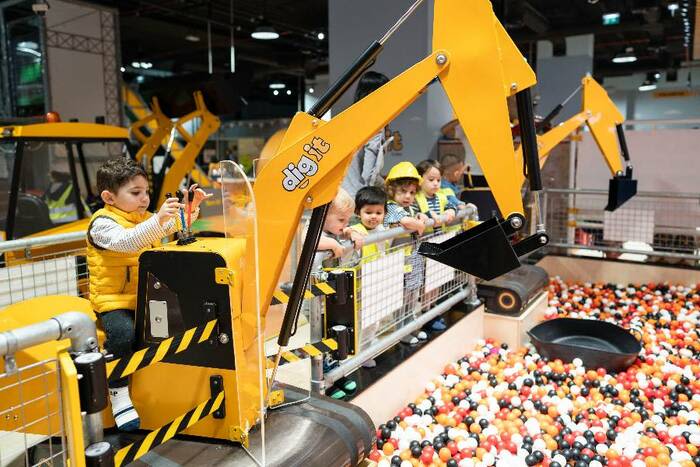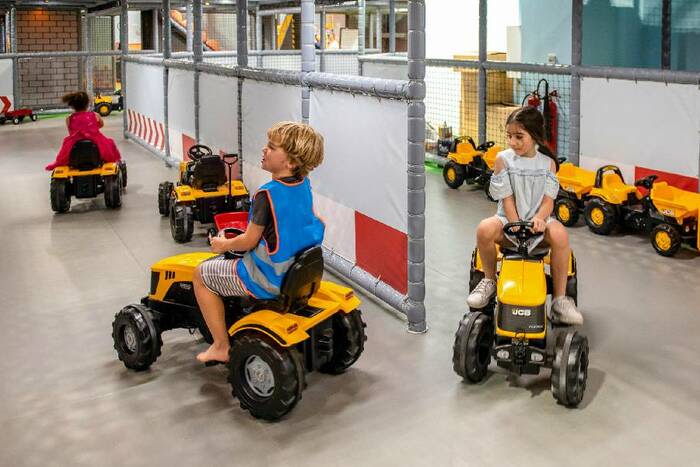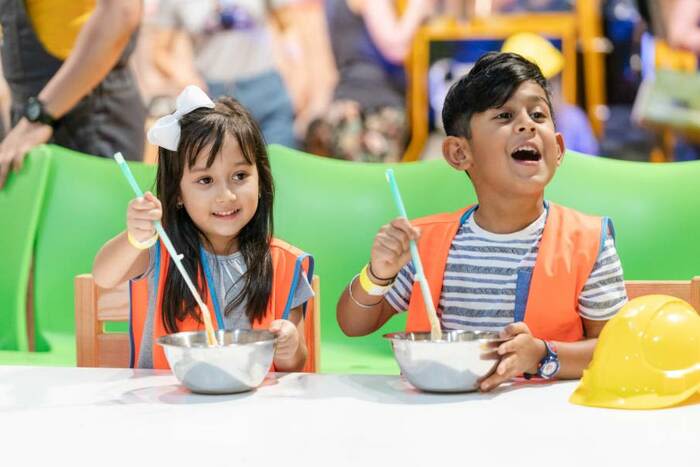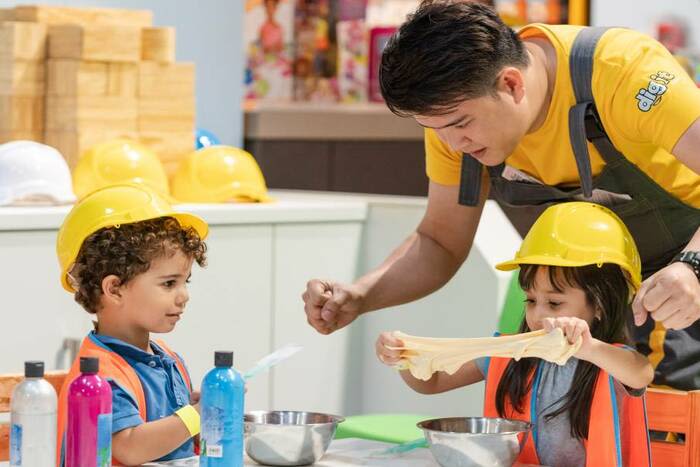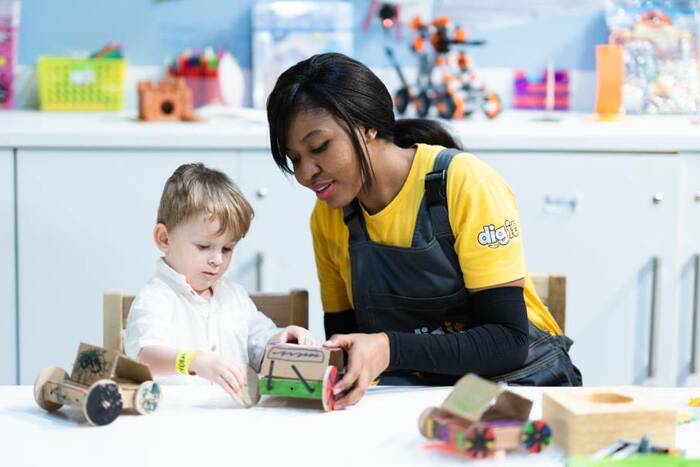 Dig It
dubai

, Explore The City
Limited time only!
Save more by buying on QiDZ! Buy now before offer expires. Valid on all days weekdays and weekends except public holidays.
10 AED cashback

Save more by buying on QiDZ! Buy now before offer expires. Valid on all days weekdays and weekends except public holidays.
it's great moment for the kids !!
Virginie Auger (Virginie_Familly_Cook)
the kids love the place 😊
Myrna Helou
place is overcrowded and they mix kids of all ages. several violent fights broke out in front of me when we were there and to about 50 kids there were only 2 members of staff present. avoid if you can
Viktoria Carmona
most of the games are not working because of covid!
Ghada Kamel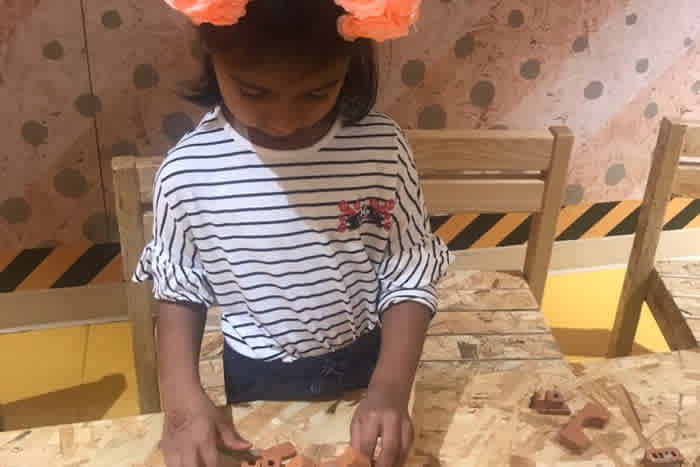 a place from my 6 year old girl never wants to come back.. a must try if kids from age 2-8 years.. nice seating place for parents and a small cafe for coffee and cakes.. only catch is they do f have washrooms and you need to use the Reel cinemas washrooms which are quite nearby.. take some light snacks for kids as they get hungry very quickly there
Rimpy Gupta
very clean and nice play
Razan
More suited for smaller kids (toddlers) with climbing structure but Tara who is 4,5 years old did enjoy driving her own tractor, dumptruck and drawing on the electronic big TV screens🙂
Nathalie Varma
layers of dust in the corners
Ashna Shah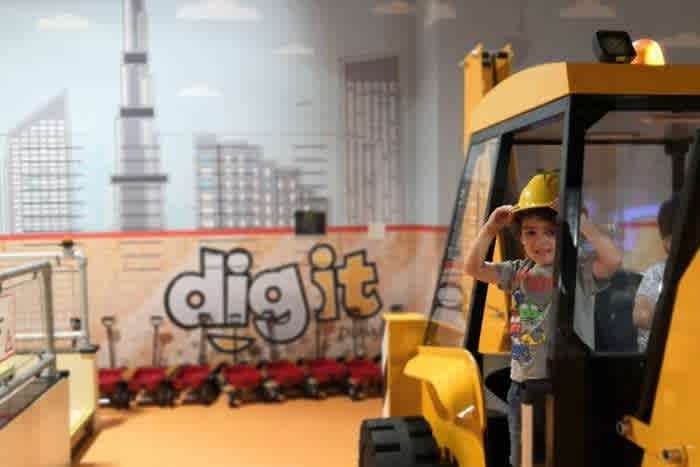 A dream come true for my car and truck obsessed boys. The entire play space is designed around the construction theme and includes a motorised digger truck, a track area for peddling trucks, sand box and soft play climbing frames. There are also foam bricks for imaginative play, building and stacking. Sadly there were a few areas that were out of order and considering that you pay double for tickets over the weekend, it was quite disappointing. Also, don't forget to bring socks for kids and adults. Will be going back, but probably during the week.
Katherine Nicolaidis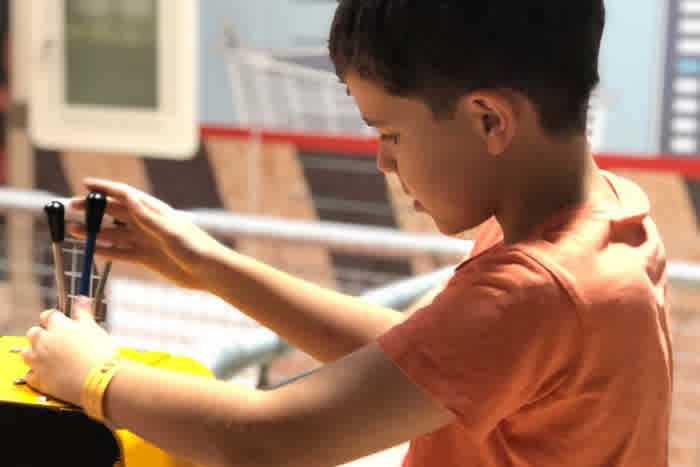 I was a little disappointed at the fact that the weekend rate is double that on weekdays (which I only realized when we got there) and the fact that some of the activities were not working properly. I love the concept and was fun even with a 9 year old.
Paula Medronho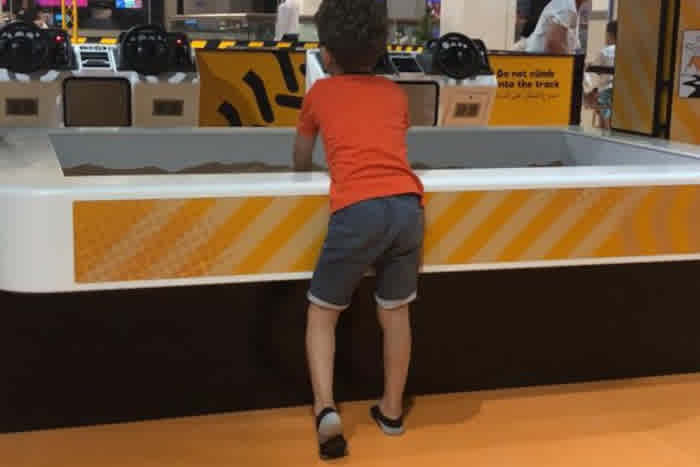 My boy was super happy, had loads of fun! booking was easy and painless!
Geny
Good for younger kids - toddlers to age 5. 1 to 2 hours is enough. price is too high for a small space of activities. Staff friendly. don't forget your socks at home. allowed to bring your own food from outside (carefourre supermarket just below)
Sarah Bint Zikru
thanks for the reco Qidz!! we had such a blast! our 18 months old couldn't get enough of the place we had to carry him out. great fun highly recommended ! (and it's free for less than 2 years old, only the adults pay 20 dhs per person!) :)
sandra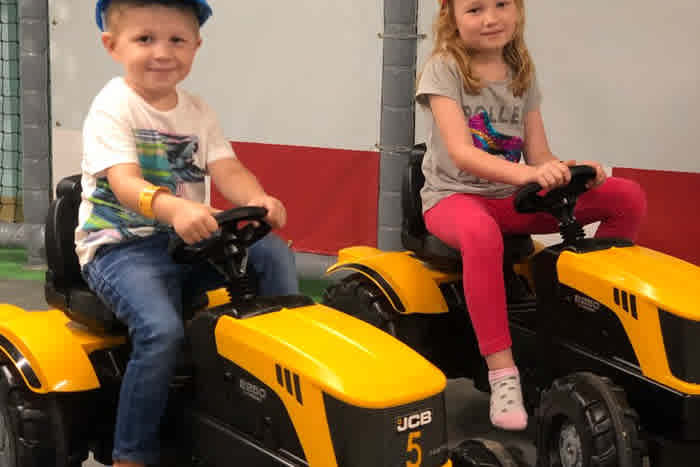 Dig It is definitely one of our favourite places to go to now in Dubai as there is nothing else like it! No problem with parking - all underground, located in the fab Spring Souk so you can pop do the shops and go for something to eat - everything is basically under one room! Love that you can get a Coffee Planet Coffee in Dig It while the kids play and love how the kids can be in their very own 'Bob The Builder' world. ❤️
Irene Feeney
Great place for small kids from 3 to 6 years. Older kids might lack interest after a few minutes. Found the place a way bit expensive as well.
Tina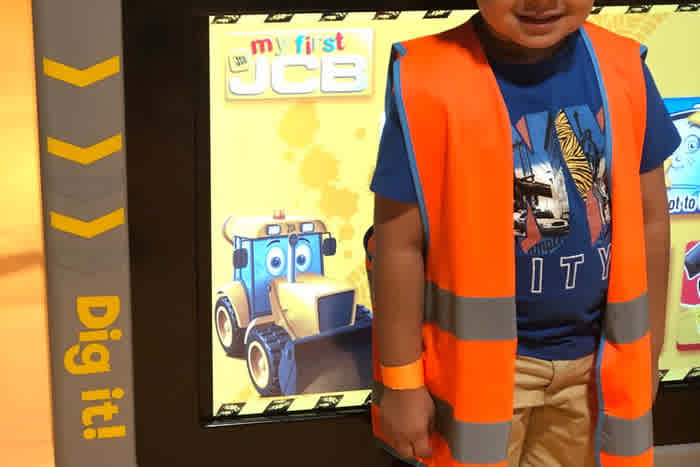 A great place to learn and explore about digging and construction play . Both my kids had a fantastic time at dig it . Its perfect for all ages . If your kid is trucks and tractor lover this place is definitely meant for him/her .
Rahila Shafiq Shaikh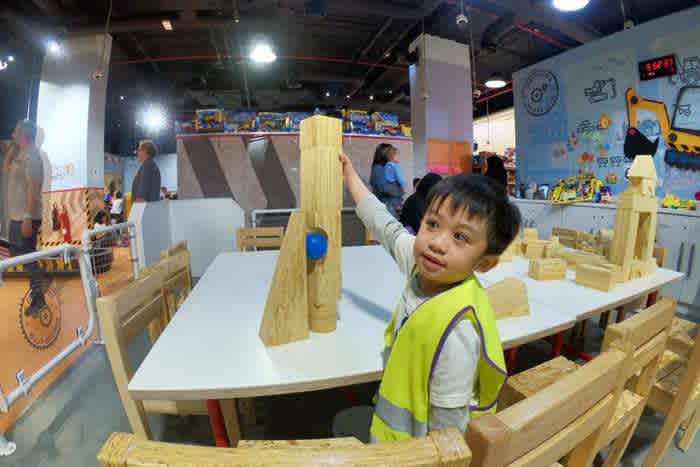 We love Dig It! The location is perfect. My kids enjoyed so much. The staffs are friendly and the place is clean. We will surelt visit again soonest! 😊
Ann Niña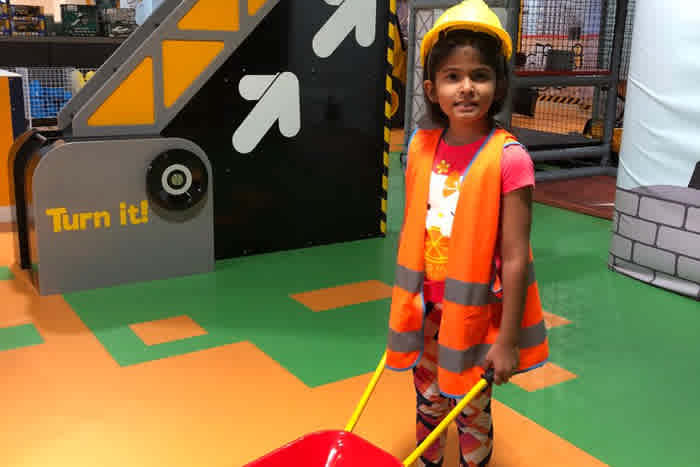 Do you have a Bob the Builder fan or a budding builder over all then Dig It Dubai is the place to take them too; best suited for kids aged 1-8 years this place is covered in soft play with loads of activities for children to engage in. From tractors to drive around to bricks to load it's also a great venue for a bday party with friendly staff on hand to assist you. a must visit if you ask me located at the Springs Souq.
Alison Rego
kids have a blast over here so love kids having their day out
Uma B