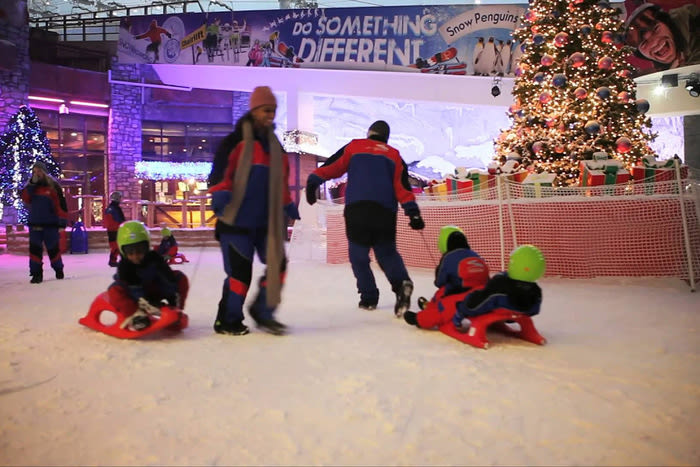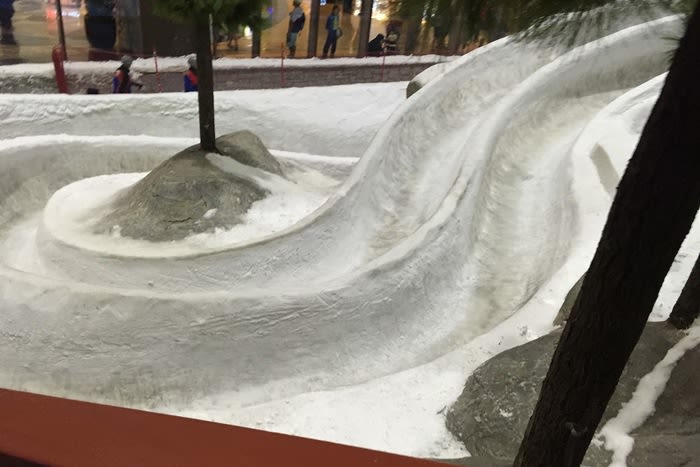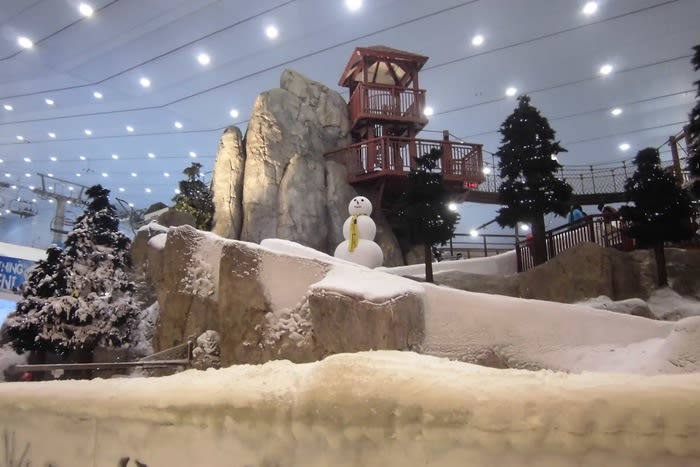 Ski Dubai
dubai

, Explore The City
Limited time only!
Who said skiing in a desert city was impossible? No matter what time of the year, you can hit the slopes at Ski Dubai!

Who said skiing in a desert city was impossible? No matter what time of the year, you can hit the slopes at Ski Dubai!
Ski Dubai - Snow Classic
Buy this deal now!
For detailed information please check inclusions.
Snow Premium (Subject to Availability)
Buy this deal now!
This product is on request and our team will coordinate with you for the availability of slots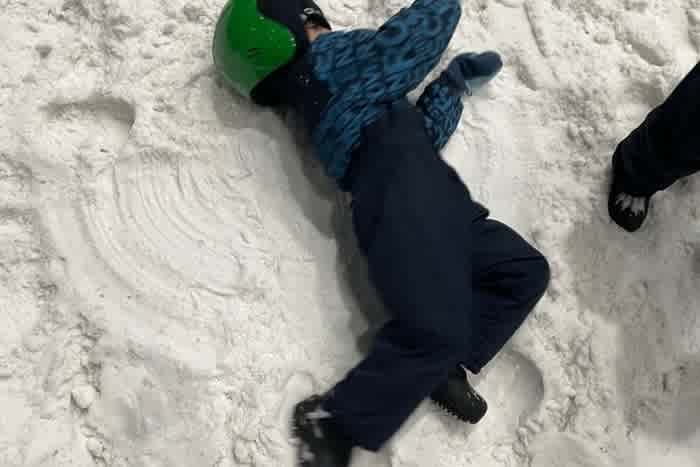 we had a pleasant time, also we have got the ticket with the offer so we saved nearly 100 AED ON EACH
Hend Alharbi
wonderful
Amany Almistery
Always a wonderful experience. To enjoy snow activities in a dessert land is a unique experience. Kids love it. From outside temperature of 26 going into -4 degrees is a great pleasure. Packed with many activities makes it a must stop for vacationers in Dubai. Enjoyed one on one experience with Penguins with highly qualified trainer Mr. Ronald. Kids have numerous slides and activities that it becomes quite tough to convince them to leave at day end. Chairlift to the top of cliff is a must. To see so many experienced skiers enjoying makes it lovely outing. Don't miss the thrill
Nasir Arafat Anwar
best experience
Ibrahim alharbi
it was good time and value for the money..
Tarig Mansour
Amazing experience specially if you live somewhere where there is no snow and you miss the winter vibes and activities. There aren't many slides/rides but time flies by when you're there. The price is good compared to other attractions in Dubai. Best part is that you get a full day pass. So you can come early have some fun go for lunch and come back for more fun. I recommend it to families with children 5+ the staff are also very accommodating and hospitable.
A.Z.
If you're looking for an adrenaline rush, Ski Dubai is the place to go! The ski resort is located in the Mall of the Emirates, and it's definitely worth a visit. The slopes are challenging and the staff is friendly and helpful. I had a great time skiing here and I would definitely recommend it to anyone visiting Dubai. It's a place you can go to relax and have some fun, all at the same time. There are many activities that guests can enjoy at Ski Dubai including skiing, snowboarding, tobogganing, ice skating, tubing and more. There's also numerous restaurants located throughout the resort where you can find anything from hot chocolate to traditional Arabian dishes. The resort features everything you need for a fun day out on the slopes!
Noushad Eranniyan
We booked the staycation for 2 adults and 2 kids ( 6 and 8 years old) and we had an amazing time. Booking was straight forward and the Pingouin encounter was already booked with the tickets which was a huge surprise!! thank you!!
Roba Hage
Ski Dubai is must visit place for a visitor. The snow isn't real but coldness is. Ensure all the winter clothes in addition to what they give. A good pair of gloves would help much. Penguin encounter was good but one can only see one penguin at a time. I was hoping to see some show for that money
Shyam Nair
you need to book for one of the experiences if you took tje snow daycation package
rima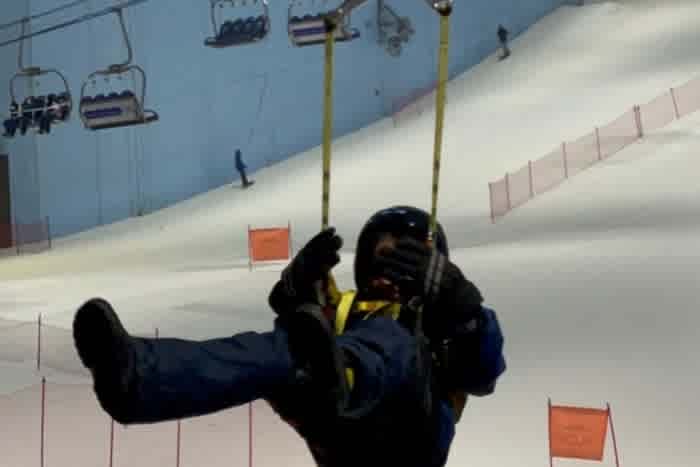 very good experience
hanieh Haghighi
best price
DR.samer shukri
Nice experience. The only negative is the overpriced pictures. 🥴
Noemi P
For ski in that area its amazing to be able to ski inside a mall. The slopes are good to spend 1-2 hours for the people who can ski. Can be good for learning. The entry line took a long time. I highly recommend.
Idan Segev
جميل للعائلة استمتعنا فيه
omamah khaled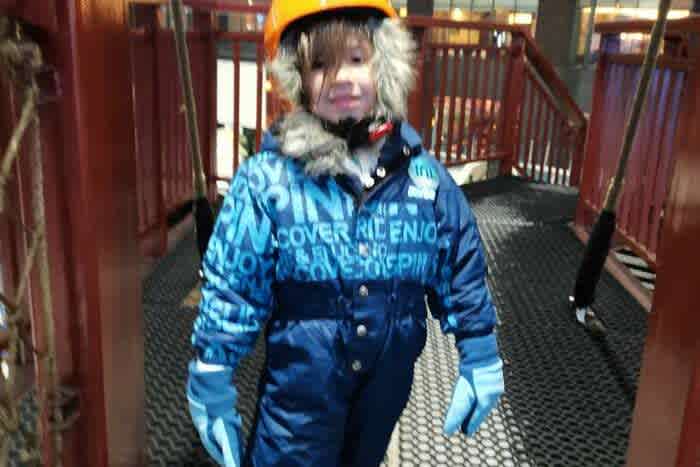 amazing experience! highly recommend!
Elena Thedvall
had an amazing time
Muhammad Ahsan Karim
amazing experience! so much fun and booking tickets through Qidz was super easy and a great price!
sharonjeet
simply awesome…the most memorable day after locked inside home for so long…the deal was simply too good to believe and yes it turned out to be true…thank you QiDZ…
Arindam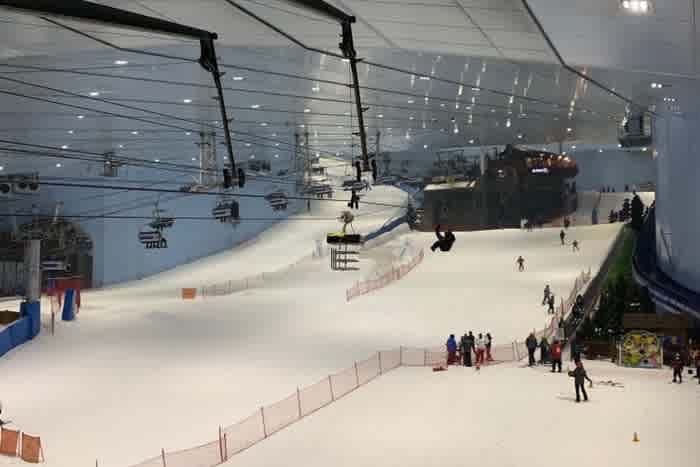 Great value for the snow daycation pass ! Best to come early during weekend. We took the penguin encounter and my child was over the moon being able to interact and touched the penguins ! A shame they charge an extortionate amount to print photos (and you are not allowed to take pictures with your own phone 😔). But all in all, we had fun. Top tips, bring extra thick socks : our toes were freezing 😬
Mathilda Ewi
my son and his friend had loads of fun on the slopes!
Linda Khoury
can't get over the feeling of being there. went to meet Santa and it was the best time we all had..none of us was getting bore and it is a big thing as we have all varying tastes and likings. kids had fun playing with snow which is a unique occurrence in Dubai.. staff is very polite and friendly and always talk while smiling.. my daughter wants to celebrate her 7 th bday there and I need to figure out the details and ofcourse the cost too.. surely take it kids there in summer vacation. can be the best day they had in whole vacation.
Rimpy Gupta
For an indoor ski slope in one of the hottest countries in the world, Ski Dubai really takes the whole experience to another level. It's simply amazing as to just how big the slope is with its rails, curves and steep sections. This is a place that all levels of both skiers and snowboarders can come to and have a great time. Honestly I wish that you could all watch the videos that I recorded while I was here (I cried multiple times with how cold my hands got when I kept falling, rent gloves people).
Craig Hanly
Be prepared to feel cold...very very cold. They do give the suit and socks and boots and some tickets even gloves are complimentary, but if you have your own thermal wear then it's better. Cause the gear provided does not help after a while and the tips of your toes and fingers start freezing. The penguins march is the highlight, be sure not to miss it. It's an experience worth every penny and you will enjoy every bit of it.
Fatema Chandra
Lots of fun options, skiing, snowboarding, sledding, etc. Mountain thriller was my fave sled ride. With our snow plus voucher we had four options (see photo), we chose the penguin encounter which was definitely worth it. We did not get to ski this time around, but hope to next time.
John Welkener
This place was so fun. It is better to get the all inclusive access package. I got to ski and do all types of snow sports meet penguins and eat for under $150 US dollars. I over loved it here. The only thing I did not like was the prices of the pictures. With my package we were promised 3 photos and we only ended up getting one for free and I nearly had to beg the worker for it and ask for the manager who was the worker that I was already speaking too. The customer service was very poor in that area but the original people who walked me in and got me started and helped me choose my package and the ski instructor were awesome. The picture people almost ruined it forever.
Tina Edwards
Located within the Middle East's first indoor ski resort, Ski Dubai, Snow Park is a breathtaking 3,000 square meter,real snow wonderland. Fun for the whole family, the world's largest indoor snow park houses an amazing 3,000 square meters of snow. Strap on your snow boots and experience Twin Track Bobsled runs, a Snow Cavern filled with interactive experiences, and Tobogganing hills. Head one down to the upgrade station for an exhilarating ride on the Giant Ball or jump on the chairlift for a one of a kind bird's eye view of the entire park. Don't miss out on the resident royalty with the March of the Penguins occurring several times a day and is free for all Snow Park guests.
Rasool Khan
In the middle of a Mall amidst sand dunes stands tall the ski Dubai. Amazing facility for the kids & adults. One can ride the ski slopes either in the ski car or on the ski.....choice is yours. There are couple of activities planned for visitors and on the whole its a different experience. The staff is very cooperative & friendly. On the whole its a different experience altogether....don't miss out on this one.
Tarun Kumar
This place is huge. I thought we would spend an hour or two if we're able to find something for my son to do. We ended up spending the whole day, coming in and out and trying every ride multiple times. Because of my ego i didn't get anything to cover my head, which was a mistake. I would pay extra for the waterproof gloves, especially for kids. I was surprised of how many scary slides my son wanted to try #peerpressure Next time we're here i would get him into the ski school as per his request Highly recommended
Abdulaziz Almohammadi
A lot of fun for children and even the elderly. The place provides everything; clothes, gloves, shoes and even skis. It has coaches for those who want to learn, a separate hill for professionals and even a lot of other rides for people who just want to experience snow in a desert.
Jetly_2908
It's really incredible to have a snow ride in Dubai! I tried it few years ago and it was great! Just bring yourself and Ski Dubai will provide to you everything - boots, costume, gloves, snowboard or ski. I'm good at it so didn't need a coach, but they have them if you need
Galyna Voronenko
My boyfriend & I came on a Saturday night during Ramadan. We found a great package deal in person. We almost passed up the experience but are so grateful we did it. I had low intentions for our dinner included in our package, but it ended up being absolutely delicious. The staff are so so so kind!! Every single one. We were there 20 minutes before close, so we apologized to a staff member. He said it was okay & "part of his job was to make our vacation the best". Great experience. Thank you Ski Dubai!
Reilly Stroud
One of its kind, make sure to visit it at the mall of Emirates. Good time for kids and enthusiastic adults. The ski instructor wasn't all that great but the experience was simply great. Make sure to plan adequately as all events have time slots.
bk nair
Wow. Put this on your bucket list. Even if you don't know how to ski. The ski instructors were patient, entertaining and paced the ski class. Made sure we all had the fundamentals down before we hit and enjoyed the slopes.
Eric Daniel
It has been a joyful experie6for me and the kids. Visiting different climate is always supporting the imagination of kids when they see on the TV other places. The entertaining team is doing his best to make it a life time experience.
Tamer Elmobarak
Used to live in Bahrain and would take the kids down for a day out at Ski-Dubai and Mall of the Emirates Aquarium. Both great for the day out and the throwing snow balls at dad was always enjoyable. Good place for young children climb in the snow, use the small toboggan slides.
Paul Dossor
Simply THE most amazing experience led by Dee for the Ultimate Penguin Experience. It is the most incredible experience to hug a penguin and to be 'adopted' by one of the gorgeous King Penguin babies will forever be remembered. Fabulous staff who made my parents and me feel very very special. Thanks Dee for a wonderful time.
Emma Screen
Loved the visit. Kids fully excited. You can easily spend a few hours there. Make sure you have a skull cap or winter cap :) Imagine getting into this huge ball and rolling down the slope. My head is spinning.
Wajahat Khan
برد برد برد تجربة ممتعة لازم تاخذ احتياطاتك بالملابس والقلفز والسكارفات الملابس المتوفرة من المركز ماتكفي انتقدت عدم وجود اماكن لتغيير ملابس النساء المحتشمات غيرت بالحمام 😠 برضه السناك والماء وفرها للاطفال راح يجوعون كثير بسبب الحركة والبرد لايتوفر غير سناك ووجبات خفيفة واسعار مرتفعة ولايوجد اماكن للاكل وجلسات قليل جدا تفاجأت من المكان ليس كبير وزحمة زحمة ومافي تنوع بالالعاب لازم تمسك دور لللعب كانت تجربة لمرة واحدة ولن تتكرر لانه لايوجد تجديد بالالعاب
khloud f
It's lovely place to have fun where there is hot outside and freezing inside. Tickets are available online and offline also . There can be queue at weekends . First you need to gear up yourself by taking the clothes. You can prefer to opt some skiing also which is little expensive. but overall it's a lot fun
Nikhil Kalra
FANTASTIC... It's the first and the biggest snow park in the middle east. If you want to experience snow in Dubai, go to SKI DUBAI in Mall of Emirates. They provide you with all the necessary outfits to survive inside and an all day pass. We enjoyed a lot on all the rides and activities like play with penguins. Also the rides can be taken multiple times. Best place in dubai to spend a day with family and friends.
Ashwati Nambiar
Want to Ski in middle of Summer. Only here can do that. Amazing idea. So cool and so coooool the temperature inside
Abdullatif Eldekmak
If you're new to skiing or a pro, this is definitely somewhere to visit. Ski Dubai offers lessons to beginners or those wishing to excel in both skiing and snowboarding. There are a range of activities to choose from so I'd suggest either visiting their website or giving them a call to speak to someone as their website can be overwhelming. Ultimately, you won't be disappointed.
Elias Bernard
I am an avid skier and have skied all over the world, this is in fact an amazing achievement to ski in the desert. The level of difficulty is for beginners I must say, yet like anything you can challenge yourself. I must agree the prices are a little high; but it's certainly worth the experience and a fun filled family experience.
Amelia Lockey
Ski Dubai is located inside the Mall of Emirates. One of the best places in Dubai to visit with family, especially kids. Inside is world's first indoor black run, ski lessons for the kiddos, as well as a penguin colony with Gentoo and king penguins. Plenty of things to do for non-skiers, including toboggan runs and snowball fights in snow park at the base, chair lifts, giant ball run, snow bullet, fast-seated zip line and mini rides for tots. Fun to visit and relive the childhood.
Sujay Pusadkar
Dubai has naturally nothing except sea & desert but this city shows that human can create artificially if they wish to create with power of knowledge, & money. Flowers can't grow here but there is a Miracle Garden with thousands flowers, & there can't be a snow but there is a Ski Dubai in the Mall of the Emirates.😀 So, this is another attraction in dubai. Lovely place to spend a time with family & friends.
Mr Helper
We had my daughter's birthday party in ski dubai .. the team over there took care of everything.. they were amazing ... a penguin visit was a major success to the kids and to my daughter.. very well organized .. kids had lots of fun ... but please note that a couple of parents r needed inside the snow park to make sure the kids follow the instructions so that they will enjoy the park. Special thanks to Mani ,Don & Ugen for their efforts. Job well done guys 👍🏻👍🏻 everything was beyond our expectations.. super
Ibrahim G
I should state that I had low expectations, however this did impress me. As you'd expect the slope is small and not very challenging. However for the first time I skied this season it was nice. The lift was incredibly slow but there were very short lines also so not bad. They give you a jacket and ski pants but they're thin. You should bring your own gloves and hat. I'd recommend bringing thick socks too. They give you socks but they're thin. My feet would slide forward in the boots (maybe I asked for boots too big?) and my toes would hurt as there was no cushion. I bought the 2 hr pass but was tired and cold after 1.5 hrs. It was expensive but where else can you ski in the desert.
Kashif Chikondi
Great snow quality. The slopes are properly groomed each night -4 inside Bring your own woolly hat as your ears do get cold after a while. Great experience Nice quality equipment rentals
David Cardiff
It's a must visit. Wait time for rides depends on the crowd. But it awsome in the land of deserts. Quite clean and neatly maintained. Safety taken care and good staff.
Balachandran Chandran
Ski Dubai is an indoor ski resort with 22,500 square meters of indoor ski area. It is a part of the Mall of the Emirates, one of the largest shopping malls in the world. This entire area is kept at -4 degrees Celsius...
just4fun !
Amazing place to work and learn how to ski or snowboarding before you go skiing or snowboarding in the mountain
Lia Chalie
A best place to visit in Dubai with large kids. Fantastic journey. Keep a full day or at least 2/3 day plan. Everything was of great experience. use entertainer app to get 1 plus 1 tickets, will save your money.
Jawed Vayani
Loved the overall ambience, snow bullet, tube ride, chair lift, skiing, snow ball, etc. It was bit pricy but had fun and the place was designed well. There is an area at end of snow activities, which is especially designed for photography but nobody will tell you nor there are any directions for that - don't miss out exploring it. The ticket counter will confuse you with all the different options, so read about different packages online before going there to avoid having bad experience at counter. Although they will provide snow clothes but they don't have any pockets except for one very small one to carry ticket. So, take a neck hanging pouch to carry your mobile or camera, so that you can manage them well. Wear extra pair of warm socks and hand gloves especially for kids and old age folks. Enjoy and explore it!
Priyank Jammar
It is always nice to spend some time here, makes you feel for a moment that you're not in the desert, but somewhere in Switzerland. It is mostly very crowded and consumes a lot of patience. Otherwise this place is real fun for families.
bilal hashmi
This place is definitely an engineering wonder. Where can you ski all year indoors? It's a bit pricey and the hill is small but it's in a mall! They have some signage around explaining how the snow is made, but they should show people more about the design and structure. They have some fun pole express experiences including a giant snow ball, sledding and a bob sleigh track. It's great for young kids. Its truly spectacular that you can ski in the dessert and this affords people with the opportunity to see and experience snow in the region.
Yasmin Hovakeemian
Dubai is royal city. They built every thing beyond expectations. Ski Dubai great experience. Really loved. Enjoyed almost every ride. Do visit highly recommended.
Rahul Pawaskar
Great fun during the week, friendly staff, good place to surely cool down. Kids are entertained well. However the Pinguin pool seems way too small and doesn't seem adequate to their natural habitat, I hope it will change soon and they will create even more awareness about these endangered species. Thanks SD
Cariane Hoffie
For what it is .. and where .. it is just amazing! To be able to ski in the middle of the desert is just a dream! I can't always travel to ski, but I can go to Mall of the Emirates Any DAY and ANY TIME OF THE YEAR and SKI!
Laurent Najem
A good place to visit. If you have good gloves in home please bring them, or buy for 25 AED each, they provide gloves for free but free gloves not enough for clod, and yes don't forget to buy (price 45 Aed)/bring Beanie. Inside there is the coffee shop you can enjoy coffee inside. Inside there are many different activities but you will buy a ticket first for each category. Download Ski Dubai app and register here, there will be a promotion code for you so can give it when you will book a ticket.
M D
The idea of skiing in the desert is cool, but it's a pretty small ski slope. If you've ever skied on a real mountain, this will be a disappointment. The price are pretty high for the quality of skiing you get. They also have the Penguin Experience here.
Megan Mahone
Very cold so be ready with think clothing plus whatever you will get from them. Shoes are so smelly so if you can try to get your own. There's only one cafe inside the place and it takes time to prepare your food try goimg out to eat and drink as you will be provided a wristband to facilitate that.
Bofaris M
An escape when temperature goes over 45 C in UAE summer. I also had my daughter birthday party over there, and everyone was happy.
Mazen Aman
Location : convenient location as located inside Mall of Emirates. Connectivity : easy to reach.. connected via Dubai metro (mall of Emirates station). Taxi and bus connectivity also available. Features: loads of rides.. chairlift, zorbing, skiing, zip line, etc.. all rides are manned with good enough safety care.. Highlight is seeing the Penguins.. they cone for a march at 2 hrs intervals stating 12 noon.. One can also choose to meet them closely at 9 P.M. To take care: the socks and shoes provided are not enough to keep you warm at -2 centigrade. Beware: do not try food or drinks, they are very bad.. Minimum time required: 3 hrs
Vikash Parmanandka
I go to Ski Dubai whenever I'm in town, and actually learned how to snowboard here. It's much better than you'd expect, but not as good as you'd want. The slope down should take an intermediate skier/snowboarder around 6 - 8 minutes to descend. Always try to avoid the crowds. Best to come either early in the morning (slopes open at 10, but you can buy tickets at 9:30) or late during the week (7:30 pm on wards) except for students' day (which changes).
Nafez Al Dakkak
It was just awesome. They have everything from ski school to fantastic breathtaking rides. It's a very big ski resort and you gotta have a great fun there . I would personally prefer you to go there and take the package @500AED . I also took the same with my family. It includes everything - ski lesson , 1 buffet , amazing penguin experience, unlimited awesome rides , access to snow park and even a hot chocolate voucher . It's simply an unreal place . You gotta go there if u visit Dubai.
Manav Goel